Kottiyoor Temple
Kottiyoor Temple is a prominent Shiva temple in Kerala. Vadakkeshwaram Temple is the common name of the temple from ancient time, but some of the local people addresses the temple as Ikkare Kottiyoor as it is on the bank of the river close to the Kottiyoor village; to differentiate it from the shrine in the other side of the river.
Thruchherumana Kshetram is the proper name of Kottiyoor temple. The temple is a special category temple under Malabar Devaswom board. There are two temples in Kottiyoor – one on the western bank of the Bavali river – and the other one on the eastern bank of the Bavali river. The shrine on the east bank (Kizhakkeshwaram or Akkare Kottiyoor) is a temporary hermitage (Yaga shrine) opened only during the Vysakha festival.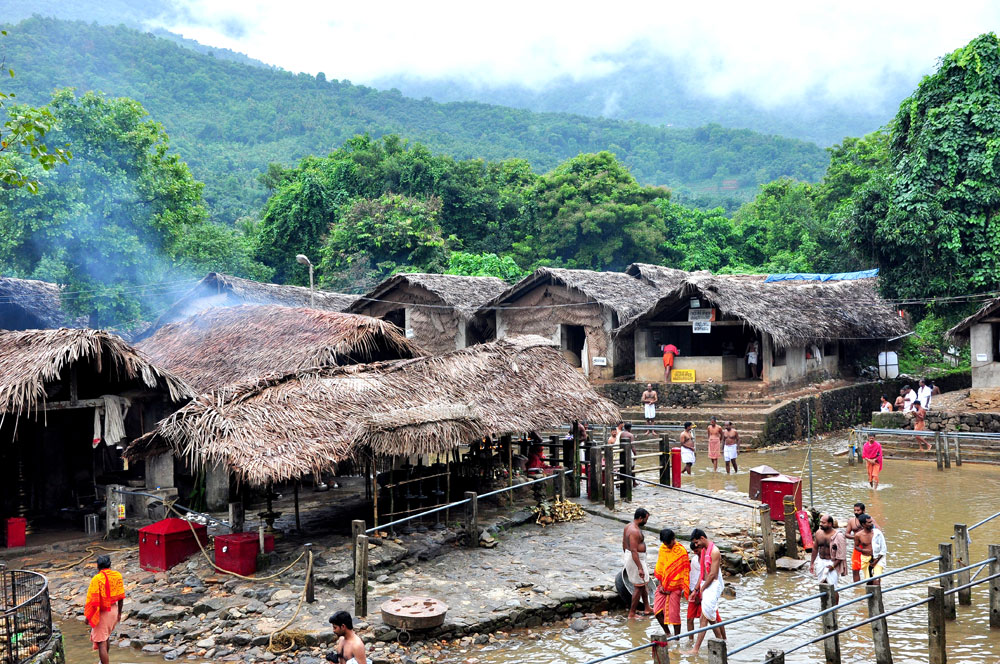 അക്കരെ കൊട്ടിയൂർ(Akkare kottiyoor temple)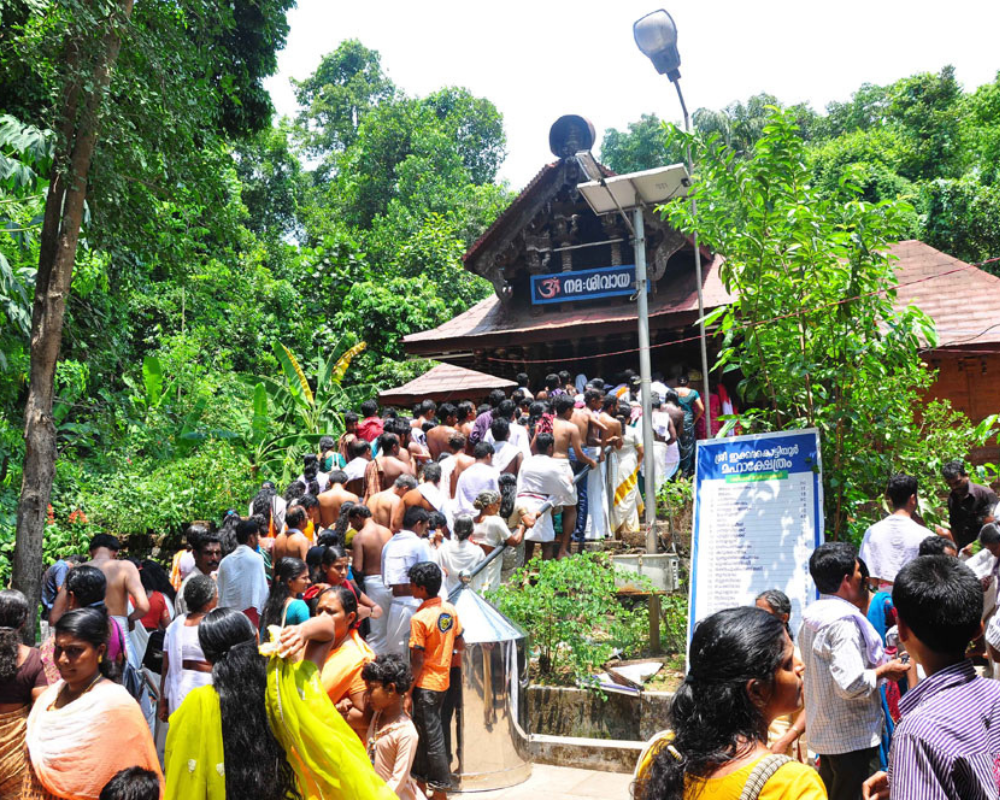 ഇക്കരെ കൊട്ടിയൂർ(Akkare kottiyoor temple)
The Vadakkeshwaram or Ikkare Kottiyoor (The Thruchherumana Temple) on the western bank of the river is a permanent temple complex like all other temples. It remains closed throughout the year except for the 27 days of Vysakha festival. The temple is situated in a densely forested area amidst a sacred grove that covers about 80 acres. Mythology says that Akkare Kottiyoor, the shrine on the eastern bank of the river, was the location of Daksha Yaga, at the conclusion of which, Sati Devi immolated herself and thus committed suicide in this place. The Thruchherumana Temple was built after the Swayambhoo lingam was found; however the exact date of construction of temple is not known, the pilgrimage has been taking place for many centuries.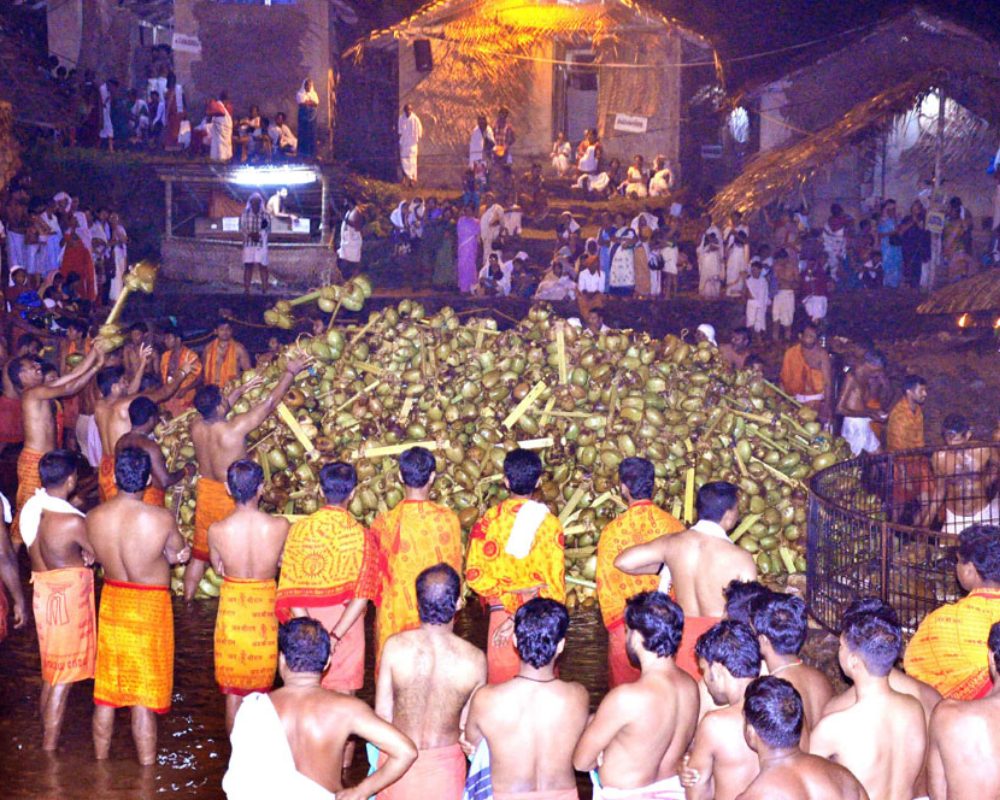 ഇളനീർ വയ്പ്പ്(Ilaneer vaippu)
Temple Timings: 05.30 am to 08.00 pm
Check Kottiyoor Temple at Google Map
Reference: https://www.keralatourism.org