Thalassery Fort
Tellicherry in Kannur was famous for its European trading centres. What remain there now is those structures that display their colonial relations. Thalassery Fort is one among them. The Fort lies on the hill rich in spices and timber, running down to the sea, protected by natural waters.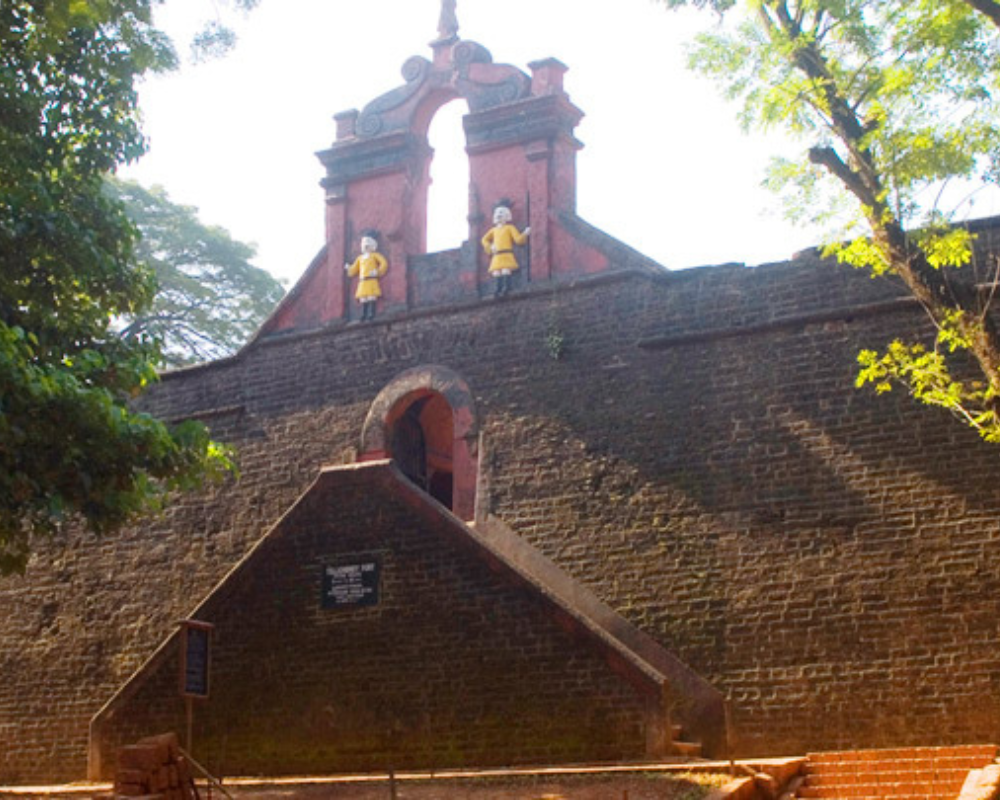 The history of the fort is as old as the pre independence era when the whole land was divided into local provinces. French were the pioneers to come to Tellicherry, for trade and they got a strong grip at Mahé, Puducherry, 5 km south of Tellicherry town. Afterwards it was British who got fascinated by the place. They even opened a factory north of Tellicherry in the beginning of 17th C. In 1708 they established another factory at Tellicherry at a stretch of land received from Vadakkelamkur, the de facto ruler of Kolathunad. This was amid the strong opposition from the Udayamangalam branch of Kolathiri family and Korangoth Nair, the local chieftain. Taking vengeance on the act they attacked the English property and caused serious damage. The fort of Tellicherry was a self defence measure of the British men and that was accomplished with the support of Kolathiri Raja. British was demanded to strengthen their fortification inorder to get a strong hold over the Malabar Coast due to the French occupation of Mahé, Puducherry in 1725.In 1736, the British took hold of Dharmadam Island. They were able to build a strong military establishment at Tellicherry, from 1776 to 1784. Many rulers including Hyder Ali, ruler of the Kingdom of Mysore and his successor, Tipu Sultan headed to conquer the fort but fate smiled bright at the British. The Tellicherry fort built at a height of 10m out of latarite blocks. The small redoubts on most of the out playing hills have long since disappeared, but Tellicherry fort is in fair state of preservation. The square fort, with its massive walls, strong flanking bastions, secret tunnels to the sea and intricately carved huge doors etc drag us to British Indian period. A light house infers the place as an old redoubt. The fort was once the nucleus of Thalassery's development. Tellicherry was also famous for the cricket match played between the Europeans and local teams in the town near the seashore, which used to attract enormous crowds during those days. This is a centrally protected monument under the control of Archaeological Survey of India since 1921 and this is a perfect place to visit for those archeophiles who visit Malabar.
Nearest railway station: Thalassery, about 900 meters away
Nearest airport: Kannur International Airport, about 25 km | Calicut International Airport, about 96 km.
Check Thalassery Fort at Google Map
Reference: https://www.keralatourism.org