Aralam Wildlife Sanctuary & Aralam Central State Farm
Spread over an area of 55 sq. km of forests on the Western Ghats, the Aralam Wildlife Sanctuary is among the finest of its kind in South India, attracting many to God's own Country . Being host to an exotic array of flora and fauna it is among the most picturesque locations in Malabar.
One can spot herds of elephants, gaur, sambar, spotted deer, barking deer, NilgiriLangur, Hanuman Langur and the Malabar Giant Squirrel at this area of both tropical and semi evergreen forests. It is also famous for the vast amount of butterfly species endemic to the Western Ghats. The forest is peaceful and many trekking options are available as well. Another major attraction of Aralam village is the famous Central State Farm, a government of India initiative built in 1971. This is one of the main production centres of hybrid coconut seeds in the country. A visit to the sanctuary is incomplete without visiting the great KattiBetta, the tallest peak in the area, which is 1145 high.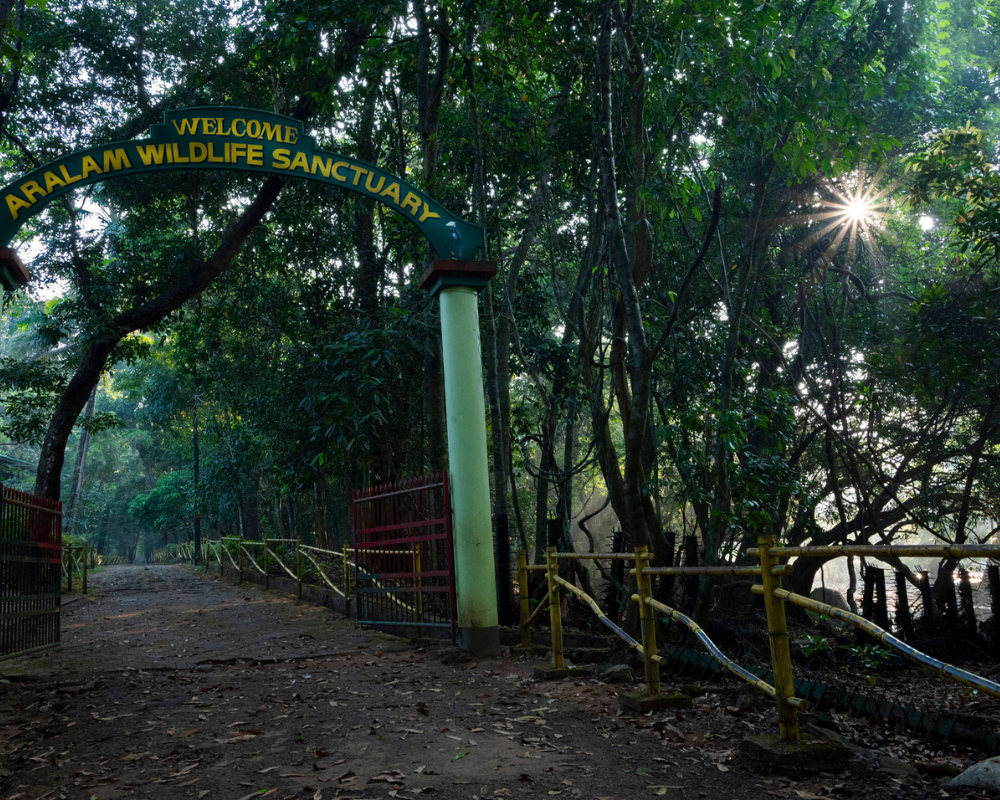 Contact Address:
The Wildlife Warden
Aralam Wildlife Division
Iritty P.O
Phone: +91 490 2493160
Mobile:9447979101
E-mail: ww-aralam@forest.kerala.gov.in
Website: www.aralam.com
Nearest railway station: Thalassery, about 55 km away
Nearest airport: Kannur International Airport, about 40 km | Calicut International Airport, about 96 km from Thalassery town
Check Aralam Wildlife Sanctuary at Google Map
Reference: https://www.keralatourism.org