Kozhikode Beach
Kozhikode Beach, also known as Calicut Beach, is a captivating coastal destination in Kozhikode (Calicut), Kerala, India. Situated along the scenic Malabar Coast, this beach is conveniently located only 3 kilometers from Kozhikode Railway Station, ensuring easy accessibility for both local and international travelers.
With its stunning views of the Arabian Sea and pristine golden sandy shores, Kozhikode Beach is a paradise for beach lovers. Its close proximity to Kozhikode Railway Station makes it a convenient destination for visitors seeking a beach getaway.
At Kozhikode Beach, visitors can enjoy leisurely walks along the well-maintained promenade, taking in the panoramic vistas and refreshing sea breeze. The spacious beach provides ample room for relaxation, picnics, and sunbathing, catering to families, couples, and solo travelers alike.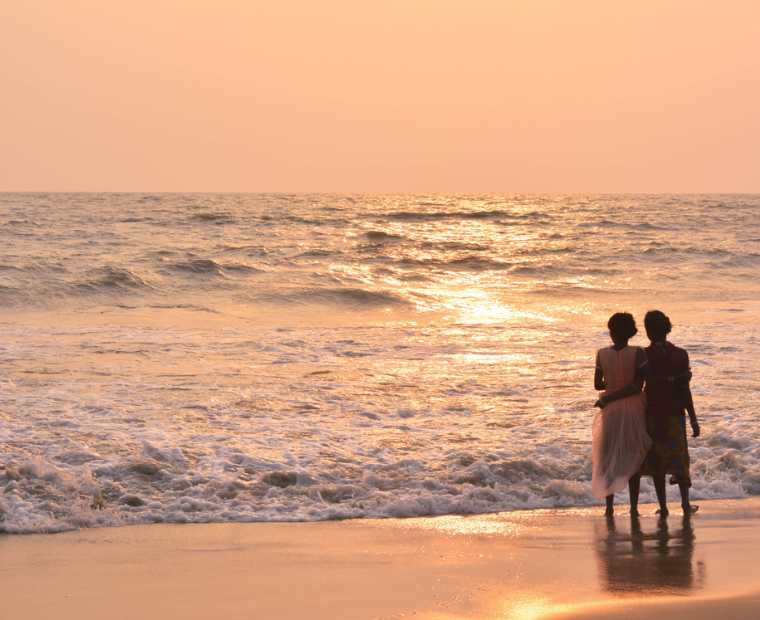 Evening View of Kozhikode Beach
One of the notable landmarks at Kozhikode Beach is the historic Kozhikode Beach lighthouse. Standing majestically at the beach's edge, the lighthouse not only serves as a guiding beacon but also offers mesmerizing views of the surrounding area. It's a short walk from Kozhikode Railway Station to reach the lighthouse.
Kozhikode Beach is known for its vibrant atmosphere and bustling activity. Along the beach, visitors can find a variety of food stalls and vendors offering mouth-watering local delicacies and snacks. Indulge in the flavors of traditional Malabar cuisine, including delectable seafood dishes, banana chips, and Kozhikode halwa.
As the evening approaches, Kozhikode Beach comes alive with cultural and recreational activities. Street performers, artists, and vendors selling handicrafts and souvenirs add to the vibrant ambiance. The annual Kozhikode Beach Festival, held during the winter months, showcases a rich display of cultural performances, music, dance, and art exhibitions.
For history enthusiasts, Kozhikode Beach holds great significance as the place where Portuguese explorer Vasco da Gama first set foot in India in the 15th century. The "Gama's Landing" monument stands as a testament to this historic event, enhancing the beach's cultural heritage.
Kozhikode Beach offers a unique blend of natural beauty, historical importance, and convenient accessibility. Its proximity to Kozhikode Railway Station makes it an ideal destination for travelers seeking a memorable beach experience. Whether you're looking to relax, savor local delicacies, explore historical landmarks, or immerse yourself in cultural festivities, Kozhikode Beach is a must-visit destination in Kerala.
Check Kozhikode Beach at Google Map