Dharmadam Island
Parting the worth of God's own Country, Dharmadam Island in Kannur is rapped in the greenery of coconut palms and wild bushes. It is 100 metres away from Dharmadam, main land between Kannur and Thalasseri. Thalasseri town, which is just 4 kilometres away, can actually be seen from Dharmadam Island.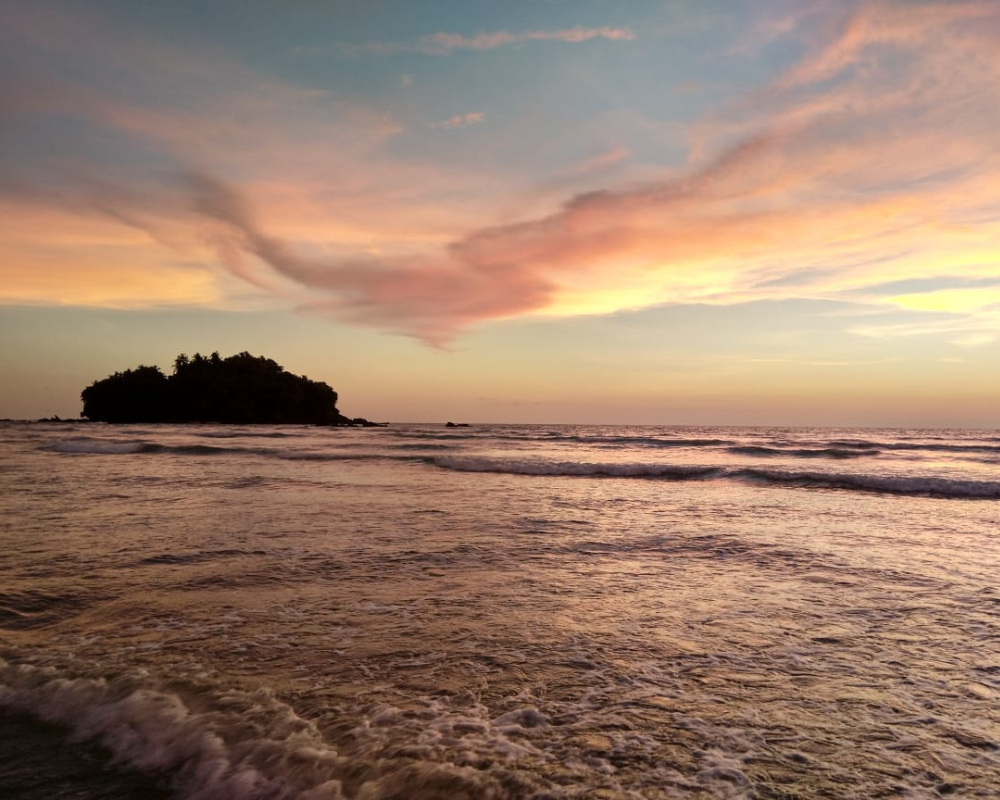 The island was the outcome of the natural phenomenon of lateritic rock projection between two arms of Anjarakkandy River and the sea. People can walk to the island during the time of low tide as ocean recedes and make a way. Such walks through the water, less than a knee depth makes this island unique among the other beachside destinations of Kannur. But you should be in vigil to return before the tides get stronger.
To reach the island you can also take a boat from south end of nearby Moidu Bridge located along Kannur – Thalasseri highway. You will see a well there, but don't get confused, the island uninhabited. This 5 acre getaway spot is also rich in medicinal plants and herbs. What else we will call it other than 'Green Island'.
Check Dharmadam Island at Google Map