Kizhunna Ezhara Beach
Coastal belt of Kannur is adorned by some beautiful beaches. Twin beaches Kizhunna and Ezhara lay adjacent to each other and hence always mentioned together KizhunnaEzhara Beach situated 12 Kilometers away from Kannur town. From Kannur, KizhunnaEzhara can be accessed by taxi or auto-rickshaw in well less than an hour.
Crimson cliffs and black rocks have teamed up to border the ends of beach crescents. We will get lost in the shallow natural coves, as mild surf keeps on socking sand and rocks besides the sea. Ezhara, the southern side, has rocky shore which gives a magnificent view of the splendid coconut grove. The tip of the cliff at the far south is called Munambam. On its tip there is a mosque with green tiled roof and artistic structure that blends so well with the surroundings. Opposite to the mosque is the entrance to Munambam. The bay is shallow and calm and is ideal for a swim and bath. Your trip to this place will be well cherished if you find time to explore the rustic life of the villages nearby and various other tourist spots.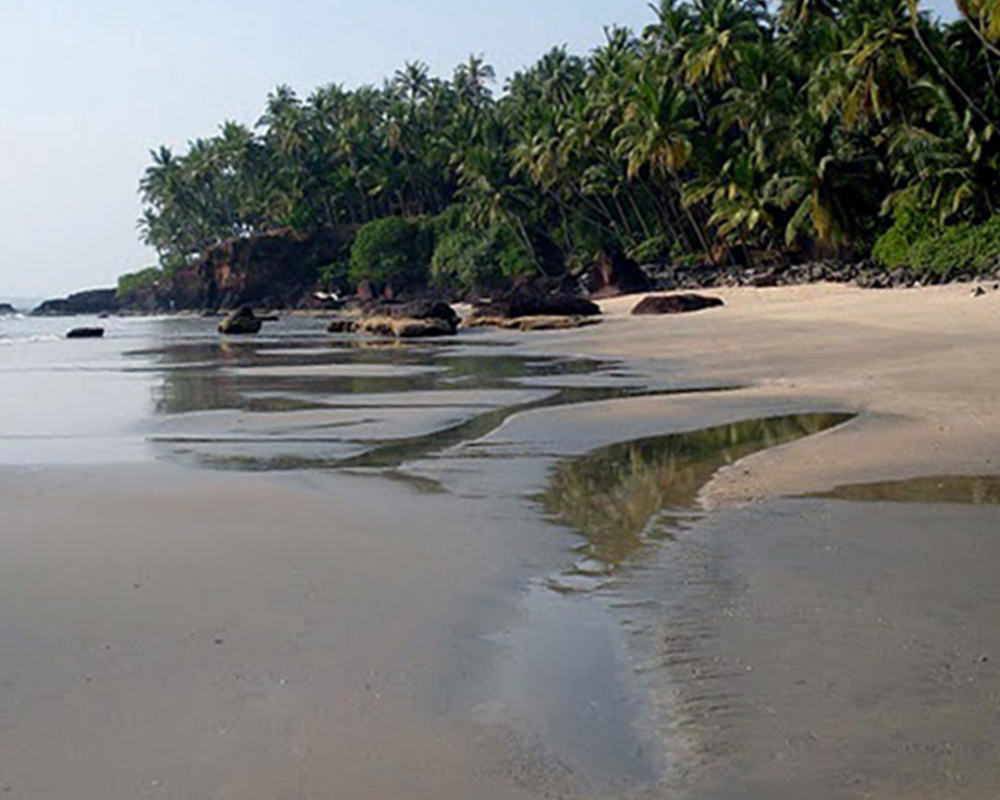 Home stays along the right side of the beach strip melt away the issue of accommodation. They require advance booking. However, there will be no dearth in accommodation as the place is nearest to Kannur town. The alluring beauty of the beach especially of the Ezhara side is difficult to pen and a visit to here will be a matter of pure bliss. Yet it is surprising that it lies here almost undiscovered, visited by very few locals and even fewer numbers of overseas travellers.
Check Kizhunna Ezhara beach at Google Map